Since 2019 I have been one of four school leaders representing the south west region on ASCL Council. This has been – and continues to be – a privilege and an honour. In this week's blog I hope to give you an insight into what it means to work as part of ASCL, especially through the upheaval of the pandemic.
What is ASCL?
ASCL is the Association of School and College Leaders. It is a trade union and a professional association, representing more than 21,500 leaders of primary, secondary and post-16 education from across the UK. ASCL members are responsible for the education of more than four million children and young people and children.
As an organisation, ASCL speaks on behalf of its members, but acts on behalf of children and young people. This has been most clearly seen in the role of ASCL's General Secretary, Geoff Barton, who is often seen and heard on the news putting the view of schools when an education story hits the headlines.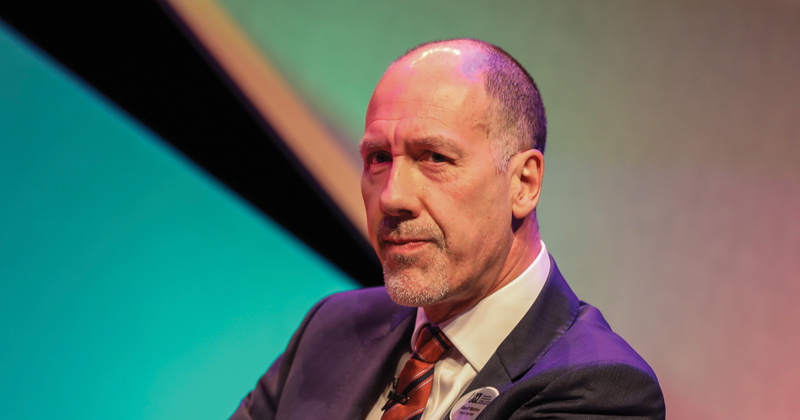 As well as being a trade union which provides advice and support, ASCL works on behalf of it members to shape national education policy- and this is where ASCL Council comes in.
What is ASCL Council?
Council is the policy making body of ASCL. It is made up of elected members, representing all the regions of the UK and all sectors of education, from early years and primary through to further education. The Council meets three times during the academic year to debate 'hot' topics, and agree the position that ASCL should take on behalf of it members. These positions are then used to lobby government to try and promote policies that are in the interests of schools and colleges, and point out practical difficulties in policy proposals coming out of government.
The main committees are:
Conditions and Employment which includes pay, conditions, recruitment, retention, workload, employer engagement, pensions
Funding
Inclusion and Equalities which covers inclusion, equalities, closing the gap for pupils and staff, and performance of groups
Leadership and Governance which includes leader and teacher development, governance, inspections, and accountability
Curriculum and Assessment which covers curriculum, teaching and learning, assessment, and qualifications – this is the committee that I am a part of.
The work of the elected members of Council is supported by policy specialists. These are people who work specifically for ASCL, to take the views and positions of Council to government ministers and officials, Ofsted, Ofqual, exam boards and anyone else involved in education decision making, to try and influence those decisions for the good of the system.
I stood for election for Council in 2019. My aim was to make sure that the perspective of rural school was represented in policy discussions, which are often made in big cities and don't always take account of schools in the countryside! I also wanted to play my part in representing my colleagues in the south west at a national level.
What have we done?
Since I have been part of Council, we have discussed such matters as:
The role of multi-academy trusts in the future education system
What role – if any – artificial intelligence could or should play in assessment and exams
The replacements for exams during the pandemic in 2020 and 2021
The Department for Education's guidance on reading
The curriculum under the new Ofsted framework
How students could and should apply for university places
The role of BTECs and T-levels in the post-16 curriculum
The balance between central government control and school autonomy through the pandemic and beyond
How to ensure that education gives students from disadvantaged backgrounds the opportunity to achieve as well as their non-disadvantaged peers
The funding and provision for students with special educational needs and disabilities
The fairness of exam grading, where each year a third of students do not achieve a "pass" grade in English and Maths due to the way the system works
And so much more!
I have also been privileged this year to join the ASCL Executive Committee as the organisation's Assistant Honorary Treasurer. This has given me a seat around the ASCL "top table" and provided me with an even greater insight into the engagement between the education sector and the politicians and officials responsible for the system.
Central to the work of the past few years has been the development and publication of ASCL's Blueprint for a fairer education system. This key document sets out how we, as school and college leaders, would like to see the education system develop over the coming years
What have I got out of it?
I have had the opportunity to meet the previous Secretary of State for Education, Gavin Williamson, and his successor, Nadhim Zahawi, to discuss policy positions and provide feedback from the "front line" of education. I have also met with Baroness Barran MBE, the Minister for the School System, and Bridget Phillipson, Labour's Shadow Secretary of State for Education. Often these are "Chatham House Rules" meetings so the discussions can be free and open. What has struck me about all these meetings is how willing the politicians are to listen. Although they don't always agree with the position we are putting forward, I do see the impact of hearing things from people actually doing the job, day in, day out. So, whilst not all government education policies are received with rapturous applause by the profession or the general public, some of them are considerably better than they would have been due to ASCL's intervention!
It has been fascinating to be involved in these high-level discussions about policy at a national system level. Thinking about the implications for all schools, not just my own, has made me think about how the education system works as a whole – and how that filters down to the staff, students and families of Churchill Academy & Sixth Form. Being part of this conversation also means that I am well-informed about policy decisions coming down the track, as well as the thinking, aims and intentions behind those decisions.
Council has also enabled me to make connections with school leaders across the country, including in Scotland, Wales, Northern Ireland, to understand how different schools are responding to the pressures and challenges of leading and managing schools today. I have learned a great deal from their approaches – and shared some of Churchill's excellent practice with them in return. It is a genuine collaboration, and it means that we are able to support one another towards greater success in the future.